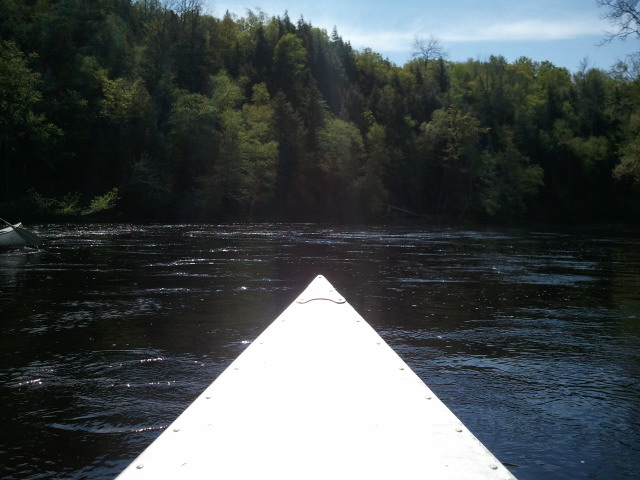 Both Camp Shin-go-Beek and Camp Mach-kin-o-Siew run outpost programs very similar to other high adventure programs operated by the BSA. This year we are running weekly trips down the North Fork of the Flambeau River in the Flambeau State Forest.
The Flambeau River starts as the Flambeau Flowage, located just 15 miles Northeast of Park Falls WI, and continues down to the Chippewa River. Once your scouts arrive at camp Sunday afternoon, they will take a swim test and immediately start training with our dedicated outpost staff for their adventure. The following morning the scouts and staff members will hop in vans and drive about 3 hours north to Park Falls, where they will do a final gear check and put in. They will be provided with canoes, food, cooking gear, tents (if requested) and plastic bags to keep their stuff dry.
The first day is comprised of easy paddling on slow moving water, so that scouts can practice their skills and relax. That first evening the crew will find a place to camp, and get well rested for the next stage of their adventure.
Over the next 3 days, the crew will have opportunities to swim, fish, cook outdoors, learn leave no trace skills, build fires, learn survival skills, and tackle several sets of rapids.
On Thursday morning, the scouts will arrive at their designated end point, where out vans will be waiting for them. They will then hop in the vans and head back to camp, arriving in time for our Thursday night Outpost Program, where they will have an opportunity to relax after their long and challenging trip, while talking to their fellow scouts about the experience that will provide them with a lifetime of memories.
On Friday, the scouts will be able to participate in normal camp and troop activities, and will be able to enjoy their final full day at Camp.
Parents and Leaders Information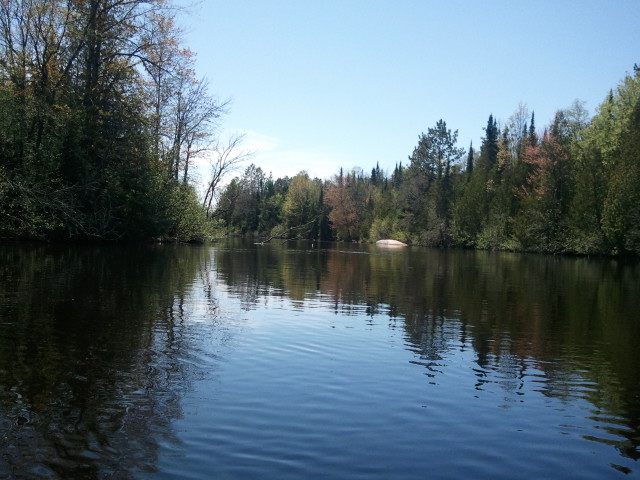 Scouts 14 and up can sign up to challenge their outdoor skills and leadership for our outpost program both through their troop, and individually. This means that even if your troop is not coming to camp the week you would like to go, or is not coming to one of our camps this year, you can still participate in this awesome adventure!
Leaders - You may sign up youth through your sgbmkos.com login by adding the scout as an attendee, and selecting the high adventure outpost from the list.
Parents - You may sign your scouts up by sending an email to contactus@sgbmkos.com. We will get you registered for the week, and we will even work with you to try to arrange transportation to and from camp with another troop.
For scouts arriving to camp without their troop - We will make sure the scouts have a troop to stay with Thursday and Friday night, be it a provisional troop for the week or another troop that is camping that week. This will typically be arranged once the scout arrives, but if parents would prefer to work that out ahead of time we can arrange that. For parents wishing to pick their scouts up before the week is through, the scouts typically arrive back at camp around 4PM on Thursday, so parents may pick their scouts up then if they would like.
Can we go as a unit - Absolutely! We can work with you to build a specialized trip for you and your unit. The only limitation is that there must be a minimum of 2 leaders, and a maximum of 10 youth. We also offer trips to the Michigan Upper Peninsula, and several other state parks in Wisconsin for hiking outposts. We can provide you with food, transportation, gear, and maps. Please contact us for more details at contactus@sgbmkos.com.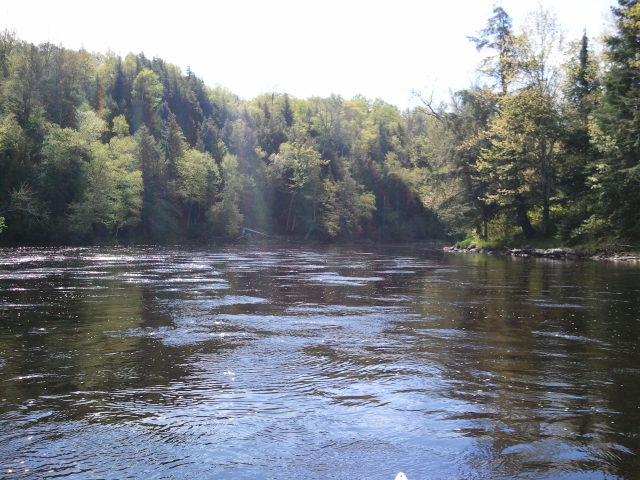 What scouts will need for the Flambeau River Trip:
Sleeping bag (should be able to compress very small.)
Shirts, pants/shorts, underwear, and socks for four days of canoeing and three more at camp (Quick-drying, layered clothing such as fleece or nylon, preferably not of cotton; water resistant jacket with hood helpful; bring long- and short-sleeved shirts; bring more pants than shorts.)
Rain gear (Windbreaker jacket/rain coat and rain pants is preferable to a poncho.)
Shoes, 2-3 pairs (old tennis shoes work well; water shoes tend not to be durable enough.)
Mosquito repellent
Flashlight and a set of extra batteries
Water bottles/canteens (should carry at least 3 quarts)
Large waterproof bags to put your gear in (need to be durable - not trash bags!)
Mess kit (silverware, plate, bowl, cup)
Large backpack or other easy-to-carry bag
Sunscreen
Bic lighter and/or matches
Small towel
Pocket knife (if you have a totin' chip.)
(Please keep in mind that all gear should be as light as possible, as it will all have to be carried at times. A useful practice is to pack once, then discard as much as possible, then pack again. Also, I recommend marking everything with your name.)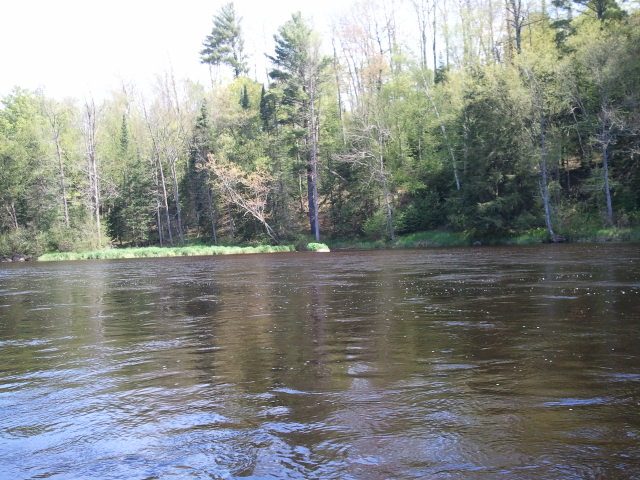 What you may want to bring:
Reading material such as a book
Camera (preferably waterproof or disposable)
Pocket knife
Sunglasses
Toothbrush/toothpaste
Fishing gear
Sweatshirt or hoodie
Journal and pen
Sleeping pad
Stuff sacks for clothing and small items
Compass
Bandana
Chapstick
Deck of cards
Broad-brimmed hat for sun protection
Gloves (to keep hands warm and prevent blisters.)
Medication (please notify the camp health officer as well as the Outpost staff)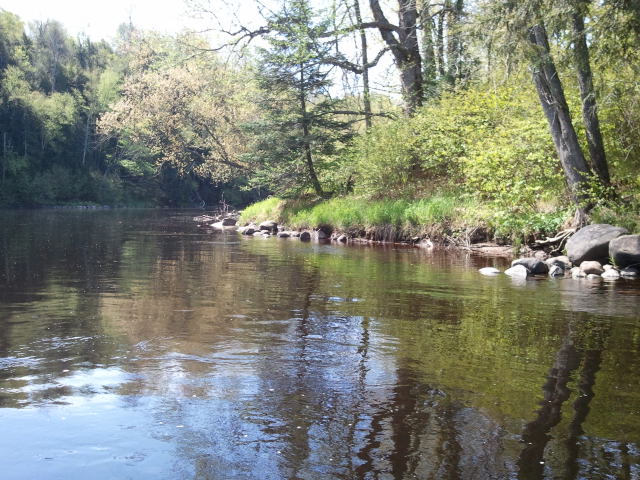 What I don't recommend bringing:
Anything electronic
Anything expensive that you would hate to see get ruined
Anything with a strong scent that will attract animals
What the camp will supply for you:
Tent
Stove and fuel
Water purifiers
Food
Canoes
Paddles
PFDs
Toilet paper